Paper lanterns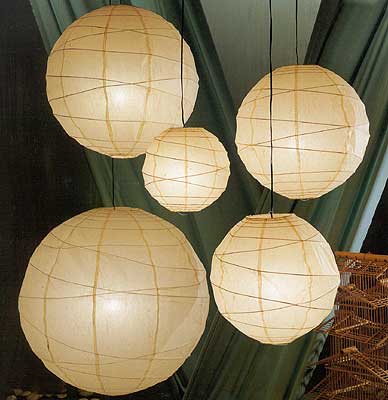 MARU Paper Lantern In Natural

MARU Natural paper lanterns are made of Dragon-cloud rice-paper with bamboo irregular ribbing cross design. This lantern requires a single socket cord or 10-sockets electrical cord kit(multiple lanterns 8D-14D only).

Cord sold separately

; please see "Lantern cord kits" for more information.


Price:
12D: $3.00|14D: $3.50
16D: $4.50|19D: $5.50
24D: $8.50|30D: $14.00


See "Value Pack Lanterns" for volume purchase

Item #:
HL2115
Available In:
12" D|14" D|16" D|19" D|24" D|30"